Bambooda
Embark on a Thai culinary journey that is filled with traditional hospitality, warm aromas, exotic flavours and innovative cooking methods at Bambooda. Created by our skilled award-winning chefs, the menu boasts of classical dishes from the tropical region, revisited with new-age techniques, striking a balance between the old and the new. Fresh off the wok, on your table and easy on the pocket! At Bambooda, you can enjoy a laid back and fulfilling meal that keeps you coming back for more.
Dinner: 6:30PM to 11:30PM 
For bookings & information 04 705 4660 | [email protected]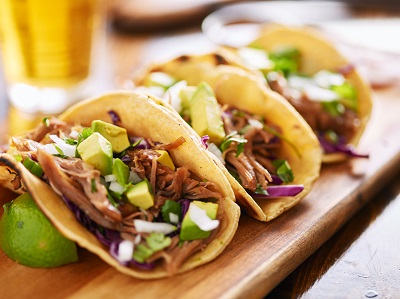 Fusion Thai de Latino Night
THURSDAYS | 6:30 PM TO 11:30 PM
Bringing to you the finest flavours from Thai to Latin American cuisines with a street market style twist.
Join us on a culinary journey as you groove to the
tunes of our live band in a tropical setting.
AED 175 per person including soft beverages
AED 85 per child (6-12 years old)
Special beverage package available on request.
To reserve your table click below