Pergolas
Pergolas is most certainly the place to enjoy cuisines from around the world. Located at the hotel's lobby level the restaurant is designed around several buffet and cooking stations.
For reservations: pergolas.almurooj@roda-hotels.com | +97143073577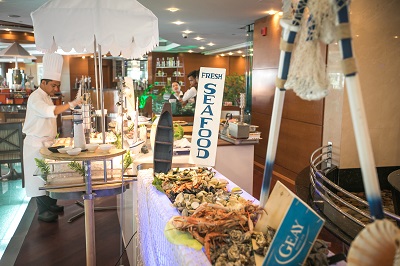 SEAFOOD NIGHT
Tuesdays | 7:00pm to 11:00pm 
Dive into our spread of seafood dishes that include the Omani lobsters and mouth-watering oysters, amongst the other specials catch of the day. Get into the vibe with an array of seafood paired with some beverages that are sure to add a sparkle to your evening.
AED 149 Inclusive of soft beverages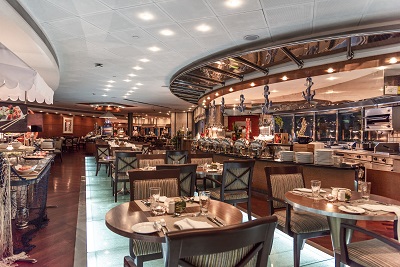 DINNER BUFFET
Wednesday to Monday | 7:00pm to 11:30pm 

Take a break from your daily routine and gather with your family and friends for a dinner. Our diverse options on the menu will have you spoilt for choice.
AED 89 Inclusive of soft beverages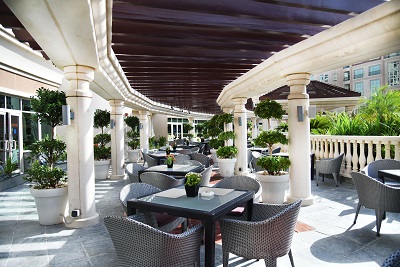 SUMMER BRUNCH
Fridays | 12:00pm - 4:00pm
Whether you're looking to celebrate a special occasion or just looking for a place to kick back with family and friends, we can offer you a fun, yet comfortable lunch experience. Our all-around-the-world cuisine and drinks menu fulfils the taste buds of every discerning palate.
AED 99 Inclusive of soft beverages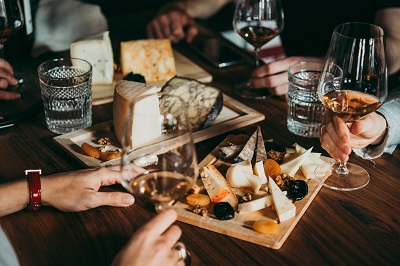 IT'S ALL ABOUT THE GRAPE VINE
Everyday | 12:00 pm to 2:00 am
Sip on the goodness of grape poured with utmost pride and grandeur a perfect evening for diners looking to discover the finest grape from around the world.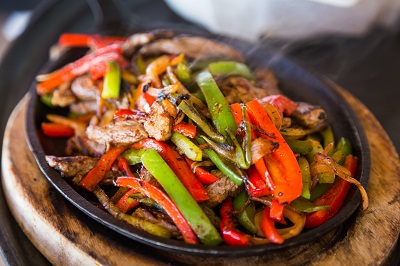 BUSINESS MEETS LUNCH
Sunday to Thursday | 12:00pm to 4:00pm
While you create business opportunities at lunch, we put together a special two-course meal with a delicious and diversified spread, best suited for a quick yet flavourful dine in experience that does not break your bank.
AED 69 per person
To reserve your table click below