Anees
A sanctuary far removed from the busy Dubai city, Anees is the natural option for those enjoying leisure time by the hotel's pool. Surrounded by gardens and water fountains, this popular al fresco venue is also the perfect place to unwind after work or enjoy a refreshing drink after a session at the gym.

The menu is full of favourite bites, sandwiches, salads and daily specials, making this a favourite pool bar in Dubai.

Opening Hours 9.00am until 9.00pm
For more information: fnb.almurooj@roda-hotels.com | +97143073577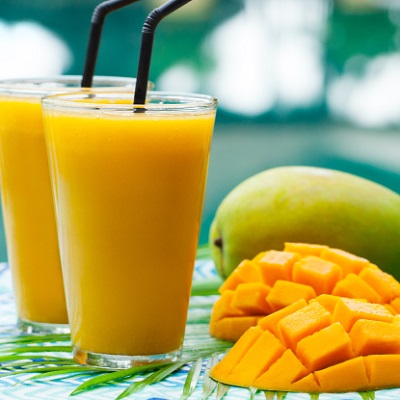 MANGO FIESTA
Everyday | 9 am to 9 pm
Mangoes are back in season and so is our love for it. The king of fruits is here in full swing to take you on a journey filled with a whole lot of sweetness and divinity. Calling all mango lovers to go crazy over our special mango based refreshers, desserts and more.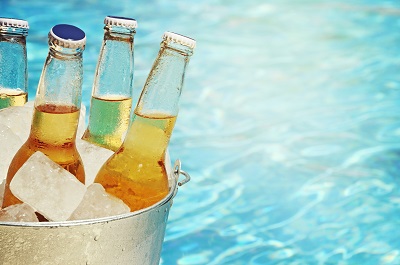 BUCKET OF HOPS
Everyday | 12 pm - 9pm
What's better than a bottle of hops? 5 of them of course and without the risk of having to burn a hole in your pocket. Engross yourself in conversations with your friends, while we keep the buckets flowing. Drop in for a good time.
AED 199 for a bucket with 5 bottles of hops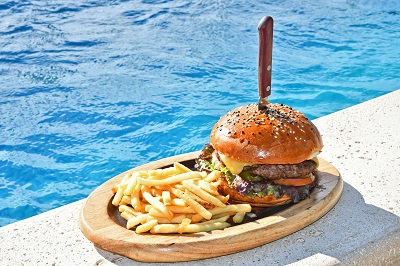 BURGER AND HOP
Everyday | 12 pm - 9pm
We have a winner here. Here's one that will help quench your thirst and satisfy your hunger. It's the best feeling in the world when you're given the choice of having two of your favorites at the same time. Pop by with your friends for an enjoyable evening.
AED 99 per person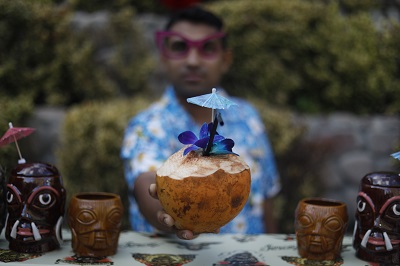 HAPPY HOUR @ ANEES
Everyday | 4 pm - 9pm
Looking for a place with the right vibes and one that's easy on your pockets? We've got all it takes to make your experience worth-while. Make a spontaneous plan with your friends and head to your favorite neighborhood bar. Our happy hour deals run all the way from 4pm to 9pm every day.