Join the holiday season cheer and make merry with friends and family at Roda Al Murooj, Downtown. Our festive celebration will take you on a heart-warming holiday inspired culinary discovery accompanied by joyful musical performances and Hollywood theme New Year's eve. Wishing you a blessed season from Roda Al Murooj
For bookings & information 04 3073577 | fnb.almurooj@roda-hotels.com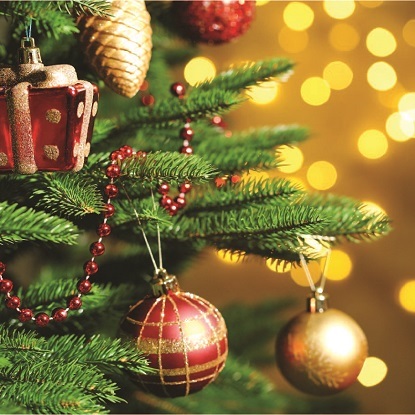 FESTIVE TREE LIGHTING CEREMONY
4th DEC 2019 | 6:00 PM TO 7:30PM
VENUE: AL MUROOJ LOBBY
Open the most beautiful season of the year with
Roda Al Murooj's Festive Tree Lighting Ceremony.
An event for the whole family to enjoy with festive sweet
treats, Roda Al Murooj Choir and a special appearance
from santa himself.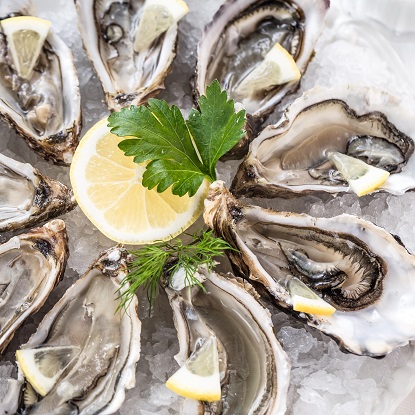 SEAFOOD FEAST
24th DEC 2019 | 7:00 PM TO 11:30PM
Savour a quintessential Festive celebration and induldge in a delicious array of seafood dishes including lobster, oyster, crab and tiger shrimps accompanied by a selection of international cuisine and special festive desserts.
AED 260 with free flowing of soft beverages
AED 320 with free flowing of house beverages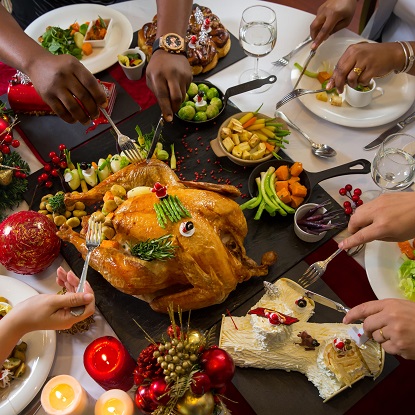 FESTIVE BRUNCH
25th DEC 2019 | 12:30 PM TO 4:00PM
Relish an al fresco Festive buffet featuring an array of international cuisine from fresh seafood, traditional roast turkey and barbeque at Pergolas
A fun kids zone will have exciting activities and a special buffet for the little ones. Festive songs and santa's presence will create a world of
sheer bliss.
AED 250 with free flowing soft beverages
AED 280 with free flowing house beverages
AED 115 for 6-12 years old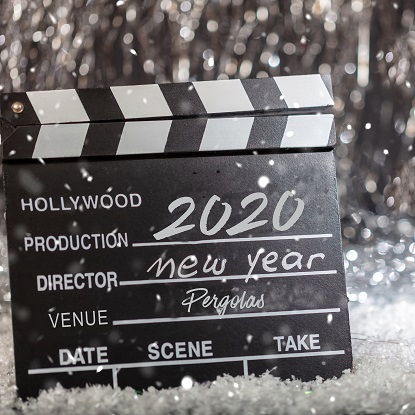 HOLLYWOOD NEW YEAR
31st DEC 2019 | 8:30 PM TO 12:00AM
Ring in the New Year in Hollywood style Gala Dinner at Pergolas. Embark on a gastronomic adventure and the excitement of live
entertainment as you welcome the new year with your loved ones
at Pergolas. Give your little ones a special night too at the kids area
where range of entertainment awaits for a fun-filled New years eve.
AED 799 with free flowing soft beverages
AED 999 with free flowing grape and hops beverages
AED 499 for 12-21 years old
AED 350 for 6-12 years old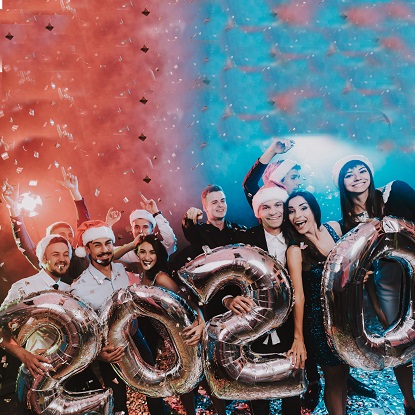 NEW YEAR'S EVE
31st DEC 2019 | 7:00 PM TO 11:30AM
Rock in the New Year with a resident band throughout the evening, with a celebratory set menu created especially for the occasion.
12:00PM to 11:30PM
AED 100 per person with two glasses of house beverages
7:00PM to 11:30PM
AED 499 per person with free flowing hops, spirits and grapes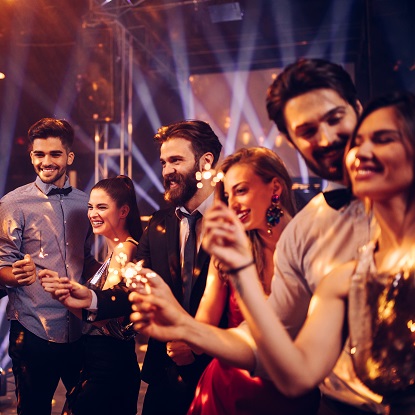 FESTIVE PACKAGE
1st TO 25th DEC 2019 | 12:00 PM TO 2:00AM (except Friday)
Take your seasonal festivities to a whole new level with
your friend and colleagues at Double Decker. Savour the
holiday spirit with a 3-course set menu and unlimited
drinks for three hours.
AED 219 per person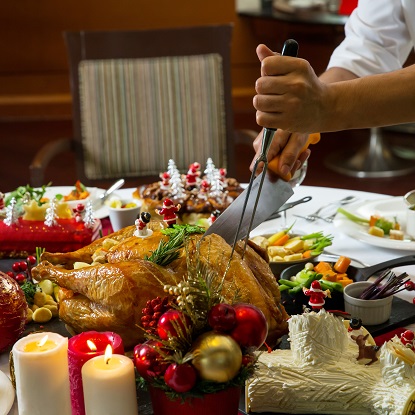 TURKEY TAKEAWAY
22nd NOVEMBER TO 23rd DECMBER 2019
Enjoy succulent roasts with all the trimmings as well as a range of seasonal treats. Trimmings include parsnips, roast potatoes, sprouts with bacon, chestnuts, sausages and stuffing, accompanied by gravy and cranberry sauce.
Kindly order 24 hours in advance.
8-10kg roast turkey with all the trimmings for AED 720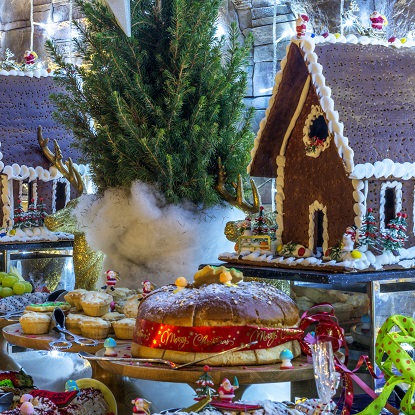 NEW YEAR PARTY
31st DEC 2019 | 7:30 PM TO 11:30PM
Tabule awaits you with opulent dining experiences to welcome
the New Year with your family and friends. Featuring an Arabic
cuisine set menu and live barbeque station.
AED 249 with free flowing soft beverages
AED 399 with free flowing hops, premium beverages and grapes