RODA Grill
Discover an intimate dining experience nothing short of magical for lovers of steak and fish at the Roda Grill. One of the most revered steakhouses in Dubai, its interior is modelled on a New England dining room complete with wooden panelling and hardwood floors. The signature steak tartare is prepared at your table and an open kitchen adds to an unmissable dining experience where service is faultless and food commands centre stage.
For pre- and post-dinner drinks the adjoining bar offers the perfect spot to navigate a menu of fine wines and offers a smoking area for guests.
Lunch 12.00pm - 3.30pm
Dinner 7.00pm - 11.30pm
Bar 12.00pm - 2.00am
Please note Roda Grill will remain closed on Mondays only. The bar will remain open.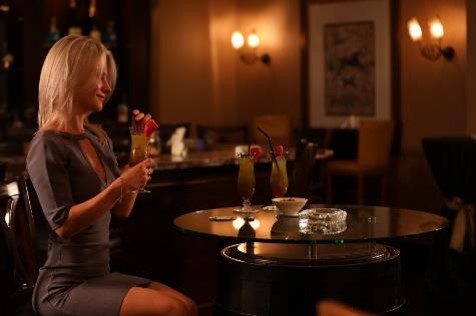 LADIES NIGHT AT RODA GRILL
Ladies assemble and get ready for you are in for a treat. Every Wednesday pamper yourself and indulge in refreshing cocktails as well as three complimentary drinks.
Every Wednesday | 6.30pm to 11:00pm
To reserve your table click below