HIBACHI
Let our chefs entertain you with a unique dining experience at Hibachi teppanyaki restaurant in Dubai. Guests are seated around one of several Teppanyaki/Hibachi tables where chefs never fail to thrill diners with a dazzling display as they flip, juggle and theatrically flame raw ingredients to create mouth-watering meals in front of you.
In addition to our teppanyaki experience, guests can also enjoy creations such as sushi, sashimi and makimono rolls freshly prepared at our sushi bar.
Dinner 6.30pm – 11.30pm
For bookings & information 04 705 4632 | hibachi.albustan@roda-hotels.com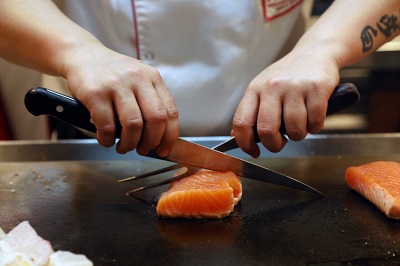 COOKING CLASSES
Discover the secrets of your favourite Japanese dishes as you take part in a master cooking class at Hibachi! Join in and let the chefs entertain and teach you the tricks of juggling, tossing and flaming the ingredients theatrically to create a delicious Japanese fusion.
Date as per request 10:00 AM TO 1:00 PM
AED 160 per person with Lunch  Valid for 5 persons and above
TEPPANYAKI WEDNESDAYS!
Here's something out of the ordinary. Enjoy an evening with chefs who are not just skilled cooks but great performers. Set your eyes on some jaw-dropping knife skills, flips and juggles while you explore Japanese cuisine at its best. Here's what we call a dining experience that gets to all your senses.
WEDNESDAYS | 6:30 PM TO 11:30 PM
AED 220 with soft beverages  
AED 320 with house beverages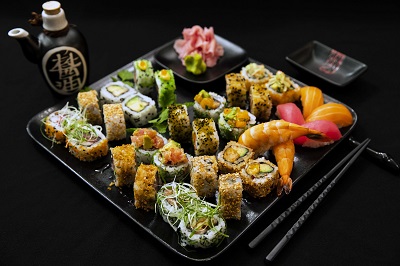 SUSHI EXPERIENCE! ALL YOU CAN EAT
We'll keep rolling until you drop or say STOP. Sushi cravings done right, every Friday at Hibachi.
FRIDAYS | 6:30 PM TO 11:30 PM
AED 160 with soft beverages                   
House beverages will be charged based on consumption
To reserve your table click below