Ramadan Offers
Ramadan is the month of generosity - the month of caring and sharing. True to this spirit, enjoy hospitality that lives up to the promise of giving.
This Holy Month, Roda Al Bustan brings to you an assortment of experiences that offer the gift of hospitality to your friends and family. Celebrate special moments of togetherness with special Arabian delights and decadent delicacies.
Indulge in reflection and relaxation as you spend your weekends with us, unwinding and embracing the true spirit of Ramadan.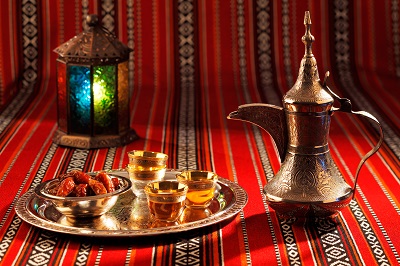 Reflect the True Ramadan Hospitality
5th May – 5th June 2019 Iftar - from sunset to 9.30 PM
Embrace the Ramadan festivities where history, culture and food come together to celebrate tradition.
Enjoy our decadent market style Iftar buffet featuring traditional Middle Eastern cuisine and international dishes with seafood sections and live station of saj, sushi and fruit market to cater all taste buds.
Starting AED169 including soft beverages AED 85 per child age between 6-12 (children under 6 dine for free)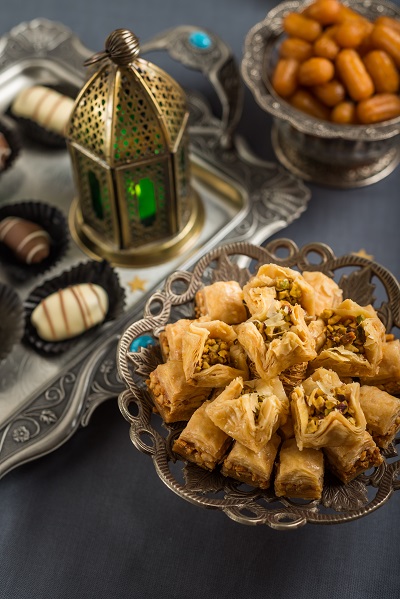 Iftar Takeaways
5th May – 5th June 2019
Daily From 10:00 AM to Iftar time & From 9:30 PM to 11:30 PM
Ramadan is the perfect time to share and celebrate the blessings of life. Gather your guests and leave the cooking to us. Our experts will create a range of delicious traditional dishes including Ouzi and your favourite treats, packed along with an array of dates, chocolate and local sweets, making your gathering at home more enjoyable and easier to handle. 
Ouzi from AED 800 / 7-8 kg (for 20 persons)
For more information, please call 04 705 4640 or fnb.albustan@roda-hotels.com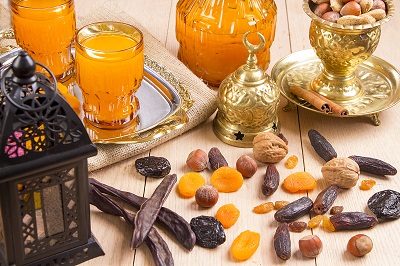 Corporate Iftar Packages Traditions Are Better When Shared
Host a delectable banquet and mark the start of the Holy Month in the captivating settings of our stunning venues. Enjoy an elegant Iftar buffet featuring authentic Arabian dishes, where our sumptuous selection of exceptional delicacies can be savoured, as you experience the true meaning of the season.
Our team will be delighted to arrange a splendid private Iftar buffet or Suhoor gathering for you and your guests. With a range of function rooms suitable for accommodating large and small groups of up to 1500 guests, your requests are our command!
Starting from AED 150 per person (min. 30 guests)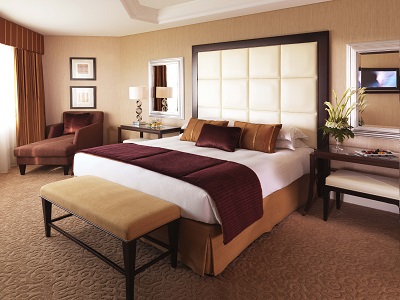 Ramadan Special Staycation
Enjoy a time for thankfulness and humility, quiet contemplation and focusing on loved ones this Ramadan at Roda Al Bustan. Stay with us and enjoy blessed Iftars in our stunning settings packed with your traditional Iftar favourites
Starting from AED 490 per night
Inclusive of a stay and Iftar for 2 guests
Terms and conditions apply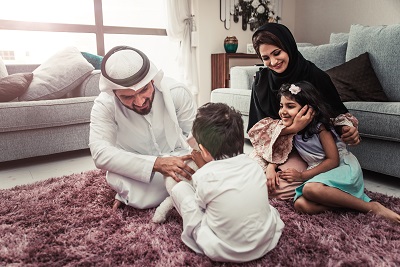 Discover Roda Al Bustan this Eid
Explore a gem that's right at your doorstep, waiting to be discovered. Get enchanted by a comfortable and luxurious staycation that promises an Eid, well spent with family and friends.
Celebrate the new moon as you indulge in a sumptuous brunch at Makan. Bond with your family, away from the hustle and bustle of the city life, while you're still in the city.
Make your Eid truly memorable at Roda Al Bustan.
Prices starting at AED 600 per night Inclusive of a stay and brunch for 2 guests Makan Terms and conditions apply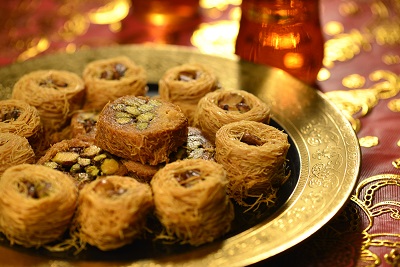 Eid Al Fitr Family Brunch at Makan
3rd June 2019 (depending on moon sighting)
From 12:30 PM to 4:00 PM & From 6:30 PM to 11:30 PM
Usher in the dawn of a new month and Eid festivities with a delectable family feast at Makan. Gather and bond over traditional Arabic cuisines, a selection of beverages and desserts that will start your festivities on a high note.
Starting from AED 169 per person, including soft drinks
AED 85 per kids from 6 to 2 years old (Children below 6 dine for free)